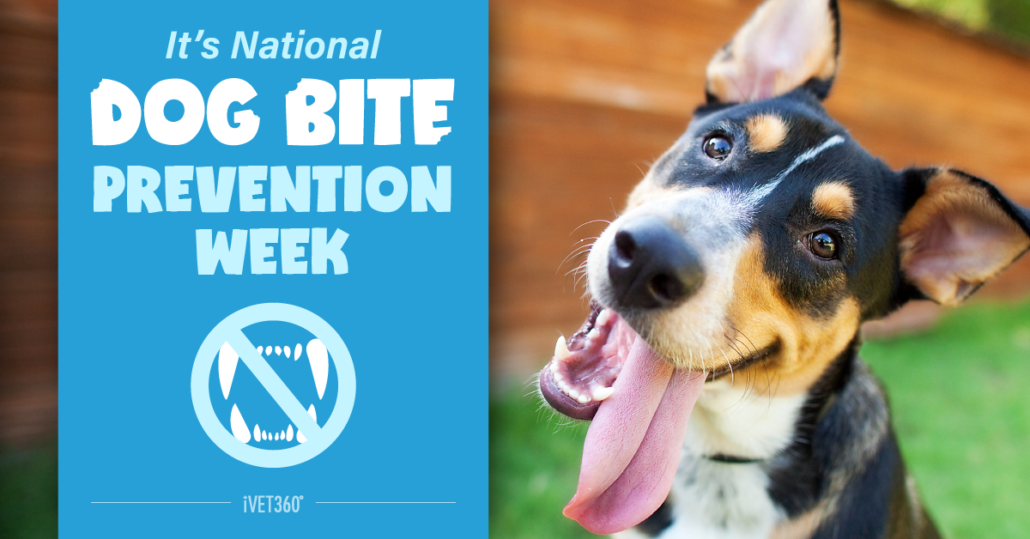 National Dog Bite Prevention Week is April 7 – 13
Every second full week in April is National Dog Bite Prevention Week, created to increase awareness about the seriousness of dog bites and what can be done to prevent them.
Nearly 1 in 5 people bitten by dogs require medical attention, and children are the most common victims of dog bites. It's important to remember that any dog—big, small, male, female—can bite, and a dog's breed does not determine the likelihood of whether a dog will strike.
To avoid being bitten by man's best friend, always ask permission before petting—and avoid contact if the dog:
is not with its owner
is on the other side of a fence—don't reach through or over!
is sleeping or eating
is visibly sick or injured
has puppies and seems protective or anxious
is playing with a toy
growling or barking, even if the tail is wagging
appears to be trying to get away or be alone
Click here for more information about preventing dog bites.