Creating An Editorial Calendar:
What & when to post
POSTING GUIDELINE
Aim for posting 2-4 days a week on Instagram and Facebook.
Create an editorial calendar for social media posts across Facebook and Instagram so there is planned content going out on a regular basis.
Should include: Date, Copy, Image
Be flexible enough to allow for regular posting of clients coming to the clinic.
Recommend planning two posts a week, just to keep consistency.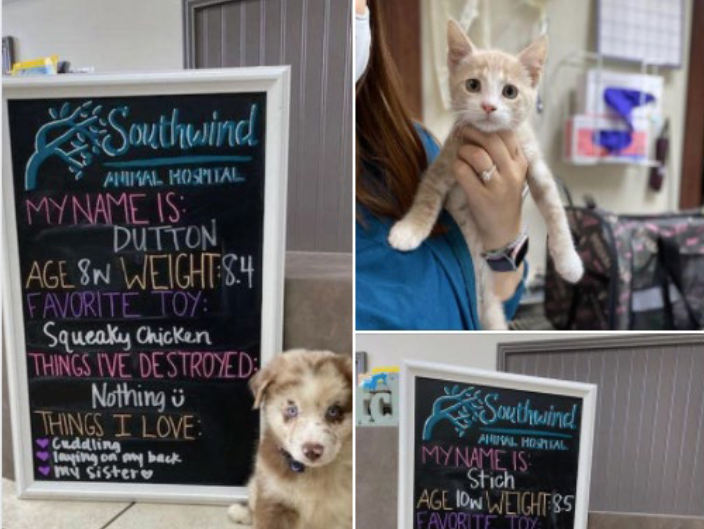 Things to consider
National Holidays
Pet Holidays
Clinic Promotions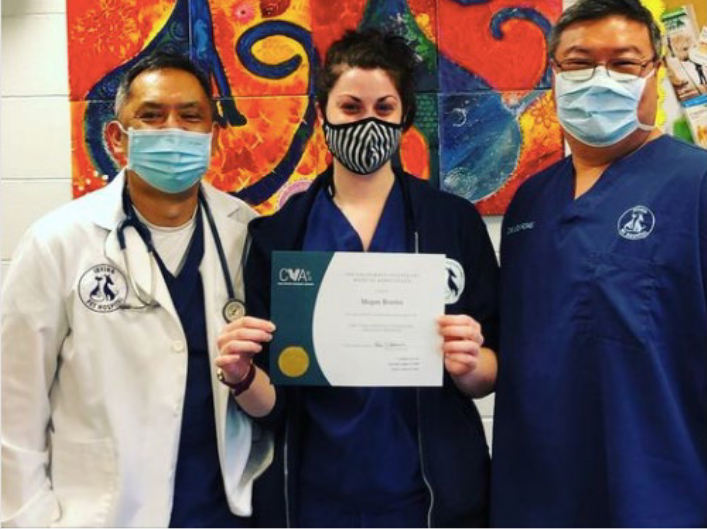 Images:
Creating graphics and photos for your feed
Show Off The Pets
Use high quality images or videos of client's pets. Make sure to get permission.
Real vs. Stock Photos
Can use filler images from stock photo options like Pexels or Unsplash when "real" photos aren't available.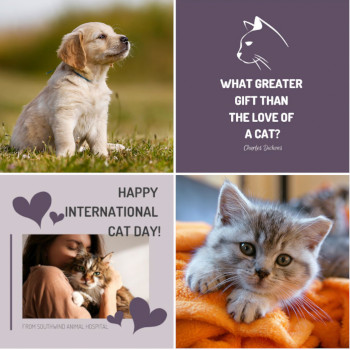 Familiar Faces
Feature staff members for a personal touch. People like personal
Branded Graphics
Occasionally, mix it up with graphics instead of images.
Ask iVET360 for designs and content if you need ideas for educational/general awareness topics.
If you're feeling creative and need something quickly, Canva is a good FREE resource to create
The graphics in this section were created with Canva
Feed inspiration:
Level up your scroll
Facebook Posts
Facebook posts can be long or short.
Create content that allows for engagement.
Ask questions or find ways to leverage your client's interests/needs. Start a dialogue!
If posting about promotions, include a call to action, prompting your clients to share, like, RSVP, call or book on your website.
Share veterinary news and hot topics.
Provide valuable, educational content.
Host contests and giveaways.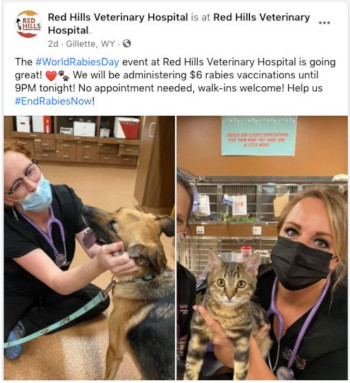 Instagram Posts
Keep it short. Ideally two or three sentences.
Use language like "we" and "our".
Use a pet pun (or two) if possible but don't overdo it.
Create a comment on your post that has hashtags. Some good example hashtags are:

#dog, #dogs, #dogsofinstagram, #dogsofinsta, #pet, #pets, #petsofinstagram, #petsofinsta, #veterinarian, #vetmed, #hospitalname, #hospitalnickname

Feel free to play around with it and see what works. Social is about experimenting!
Instagram Stories
Ideally, use once a day.
Instagram stories are a great option for creating engagement within your audience.
Option to ask questions, take a poll etc.
Consider, things like "staff takeovers" where one person on your staff shows their day-to-day routine via stories.
Tag users in Instagram stories with hope they will repost them.
The only people who will see stories are your followers, so we would recommend not focusing on this initially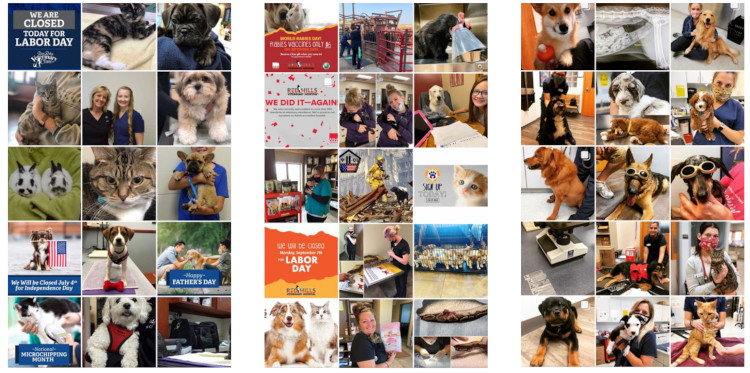 Building Followers:
How to create impactful growth
Organic Growth
Encourage staff and clients to follow the Instagram page and like your Facebook.
Reach out and follow/friend any clients we know are on Instagram/Facebook.
Through hashtags, we will also gain some followers.
Paid Growth
Sponsored Posts
Influencer Marketing
Do's and Don'ts:
Best practices & common mistakes
Instagram Do's
Post 2-4 times a week
Use a mixture of photos and graphics
Use the same Instagram filter or no filter on all posts
Respond to any comments or questions on your posts
Tag relevant accounts with permission (ie. dog Instagrams)
Use 7-10 hashtags per post
Instagram Don'ts
Post more than twice a day
Post photos of pets without their owner's permission
Post images of pets in cages
Post images that have lots of blood
Post images where pets look unhappy
Do not have personal items in the background