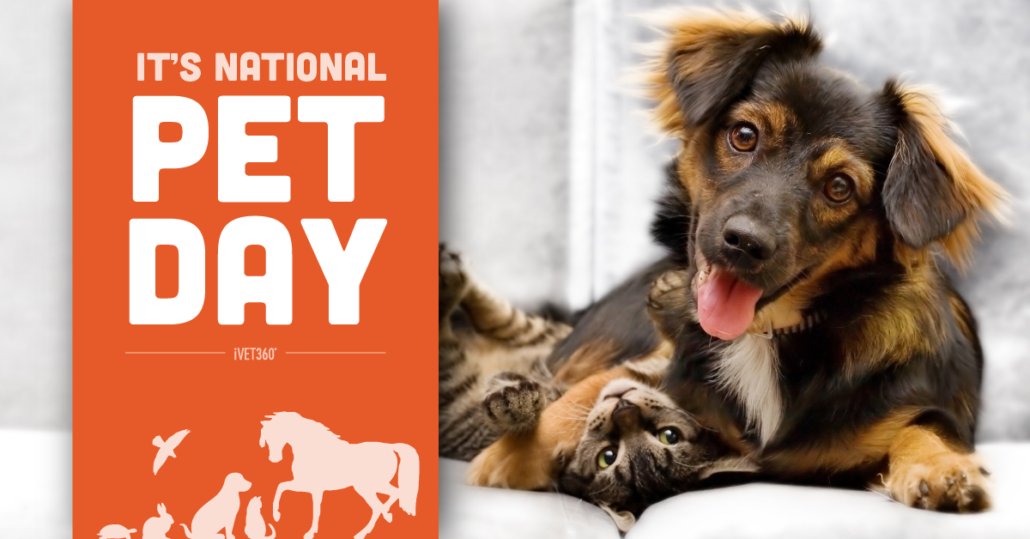 National Pet Day is April 11th!
If you have a pet in the family, you're probably very aware of the joy that companion animals bring to your life. In addition to honoring the pets who make our lives better, National Pet Day was also created to encourage pet adoption from local shelters and rescues, and to help animals in other ways as well.
Here are a few ideas for how you can celebrate the day:
Volunteer at a local shelter – walk dogs, play with cats, hand out treats
Donate money, food, toys or blankets to your local shelter
Post/share photos of adoptable animals from area shelters and rescues on social media.
Assist an elderly or financially struggling neighbor or friend by purchasing pet food, litter, toys, or offering to walk their dog.
Or you could simply spend a little extra time with the pets you love—which is always something to celebrate!